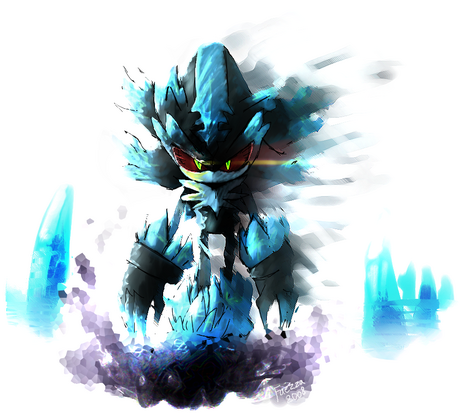 Wither
The wiki's former head bureaucrat, and then caretaker. He loves gaming, developing creative projects, programming, writing and listening to music. One day, Wither hopes to create his own videogame, software and multimedia company. When he's not busy working, gaming or surfing the Web, he's probably adding to his ever-growing comic book collection.





Hey there, pal. I am a leading administrator here. I've retired a few times before, but every single time I did so, the wiki descended into chaos; warranting my return. I'm here largely to provide oversight and assistance to and keep an eye out; day-to-day leadership is something I've left to the other staff. Feel free to message me whenever.
About Me
Gender: Male
Location: Belgium
Age: Old enough to legally drink alcohol.
THSC Progress: All games beaten, 78 out of 82 achievements (95% completion)
Steam profile: Click here. If I don't know you, leave a message on my wall first. If I do know you but your Steam username is unrecognizable (E. g. completely different from your Fandom username), leave a comment.
Favourite games: Contra, Counter-Strike Nexon: Studio, Call of Duty, Minecraft, Henry Stickmin, SEGA Mega Drive & Genesis Classics, Garry's Mod, Half-Life, Left 4 Dead 2, Crysis, Postal 2, Sonic the Hedgehog
Timeline
I joined the wiki in July of 2018, and am hence the oldest active user as a result. (Jovi is second, having joined with his old account in November of that year)
I adopted the wiki in August of 2020. I had been made an administrator by Mr.pato77 earlier in May, but he refused to give me bureaucrat rights, even though he was totally inactive himself and leaving the site to rot. I made a case to the Fandom staff so I could take the wiki from him, which succeeded in August. I became the de facto leader of the wiki after my equal, Argus, went inactive later in August (And resigned a few months later) to focus on moderating the Innersloth Discord server.
On 1 November of 2020, I resigned after I believed that I'd done all I could. I was wrong. Sentai, my appointed successor, was doing a great job, but he got very busy and had to take a break, which he is still on today. All hell broke loose in his absence and it got so bad I had to return (I was still holding onto my bureaucrat rights upon Sentai's request. That was a good call.) and reintroduce order.
From 28th December to 7th February, I was once again the de facto leader of the wiki, although this time I was mainly here to provide oversight and keep the admins in check (One of the main complaints I received in my absence was that the admins appointed by the guy Sentai appointed to keep tabs in his absence were toxic and unprofessional). As such, I have heavily decentralized / devolved my "rule", so to say. I have removed the bureaucrats people complained about and vested the bureaucracy exclusively within myself until Sentai returns.
On 8th February, after realizing Sentai wasn't coming back, I decided to retire for good and appoint my successors: Kirby Bulborb, Jeefboi and Urielix.
On 6th May, I decided to return after being informed of the wiki's sloppy state, which outgrew the current staff's capacities due to its sheer size and extent.